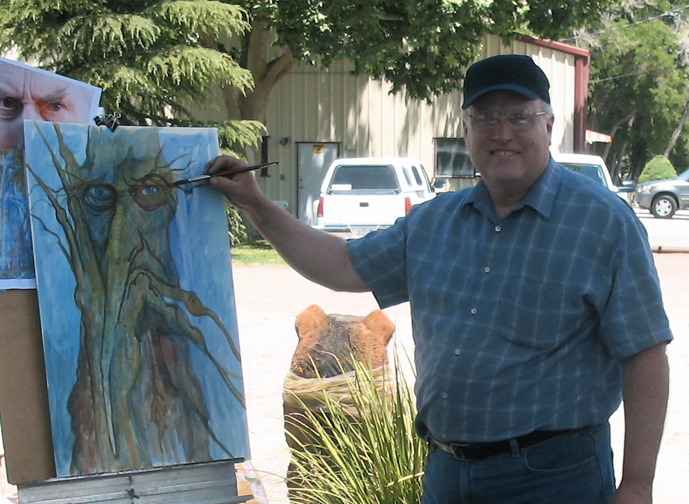 As a child Frank Dixon loved to read fairy tales. At age 7 he started writing his own stories and drawing pictures to go with them. At age 14 he created words and images for an original 460 page adventure story about flying saucers, a volcano, and a giant. His whole life he has loved looking at and creating magical fantasy paintings. Some of his most memorable images are of his imaginary world of "Treetch" (tree creatures).
video above created by Ralph Agtarap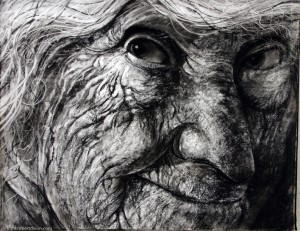 "I have always loved and been fascinated by trees — especially long, twisting, gnarly branches and roots," explains the artist. "I also have always loved drawing faces — especially old faces with lots of character. I have put these two together in creating my tree creatures. Many of my treetch paintings are portraits of my emotions — my hopes and joys, struggles and despair. And maybe they are portraits of all of us. Treetch are marvelous wondrous creatures capable of amazing things. But they have a problem. They are getting 'root stuck'. Their roots that nourish them and give them stability in life are getting
rootbound, so they can no longer walk. They hate being stuck. They want to cry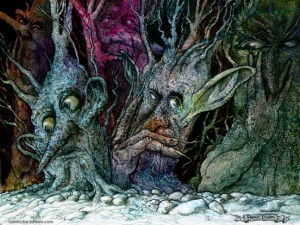 out in anguish. They are in search of how to get free —how to get beyond the dungeon of despair that sometimes ensnares them. Many can still walk — but it is so hard. It is a challenging journey. But some of them are finding their way. "
Dixon studied art and illustration at Art Center College of Design and received his MFA in fine arts from California State University at Los Angeles. His background ranges from portrait artist on the Queen Mary, to award winning graphic designer/ illustrator for NASA, to a popular art instructor in Southern California. He teaches drawing, painting, and illustration at Quartz Hill High School and Antelope Valley College. Artists that have influenced his work include Arthur Rackham, Maxfield Parrish, N. C. Wyeth, and Brian Froud.
Most of Dixon's paintings are created using watercolor and color pencils — sometimes adding glazes of oil paint to unify colors or drop them into shadow.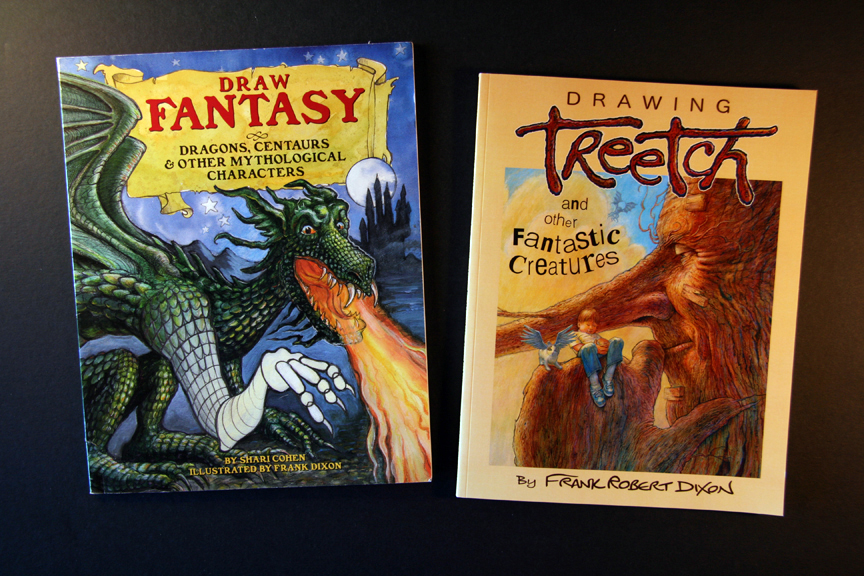 Many of his treetch paintings and writings are featured in his three books:
Drawing Treetch and other Fantastic Creatures (2008)
The Struggles of A Treetch (2009)
The Art of Frank Robert Dixon (2012).
He has also illustrated a how-to-draw book, Draw Fantasy (1997), which offers step by step instructions on how to draw a dragon, cyclops, troll, centaur, unicorn and more. Dixon is also an award winning exhibitor at the City of Lancaster Museum/Art Gallery. He lives with his wife and two dogs, 3 peacocks, two cats and one parrot in a land of rolling hills and rather large trees in southern California.
Dixon is working on creating a new website for people to learn how to draw Fantasy Creatures– DrawFantasyCreatures.com. The website will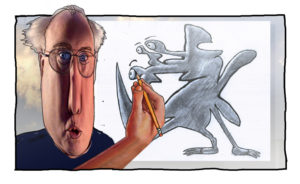 be hosted by Drawfan–actually a fun "distorted image" of Dixon!
SaveSave